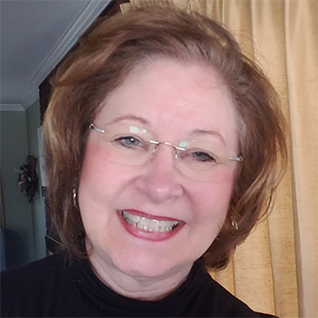 Gail Fanjoy
Gail Fanjoy, Millinocket, ME, is a third generation resident of that community who is deeply committed to the revitalization of the Katahdin region.  Following the attainment of degrees in Speech Pathology and Audiology from the University of Maine, she returned to her hometown and began working at a non-profit, KFI, at which she led a revolution to abolish the segregation of people with intellectual and developmental disabilities in order for them to live, work, and contribute to their communities as typical citizens.  She retired as the CEO of KFI in April 2020 after 43 years of dedicated and enthusiastic employment.
Gail is recognized as a seasoned national speaker and consultant, and is a current and former member of numerous state and national Boards of Directors and committees related to disability issues.
Gail's passion for her hometown led to a number of opportunities for community engagement, most notably as a three-term elected official of the Millinocket Town Council, a three-term member of the Board of Trustees for Millinocket Regional Hospital, and a 25 year active member of the Katahdin Chamber of Commerce.
It was during her term as President of the Chamber of Commerce that Gail provided local, state, and national leadership around the establishment of the Katahdin Woods and Waters National Monument.  She was an articulate voice in support of a national park unit and continues to promote the Monument and its economic benefits to the region through public speaking and engagement with the conservation community.
Gail has been married to her college sweetheart for over 44 years and enjoys traveling, entertaining, and spending time with family.