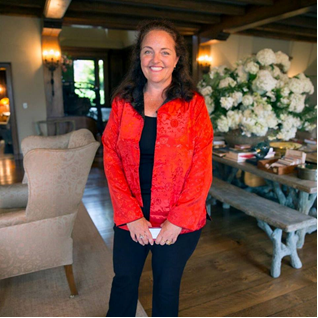 Lisa Horsch Clark
Lisa Horsch Clark, Seal Cove, ME, is the Director of Development and Donor Relations at Friends of Acadia, directing all fundraising efforts and working primarily with individuals, foundations, and corporations wishing to make charitable gifts to support capital and special projects. She specializes in estate and planned giving and leads the staff of five in the development office in running a low-cost, efficient fundraising program.
Lisa joined the FOA staff in 2005, leaving a long-time career in fundraising in higher education to raise funds to preserve and protect Acadia National Park.  Prior to joining FOA, Lisa served as the Director of Family Giving at the College of William and Mary and managed several annual giving programs at James Madison University.  Lisa holds a B.B.A. in International Business and French and an M.B.A. from James Madison University.
Lisa is the founder and leader of the MDI Nonprofit Alliance, a group of more than one hundred nonprofit executives and volunteers in the Mount Desert Island area who gather monthly to discuss best practices in the industry and current events with island nonprofits.  Lisa also is an active member of the MDI Rotary Club and serves as the President of the Tremont Fund. When not working or volunteering, she can often be found hiking Acadia's trails with husband Bob and daughter Grace.