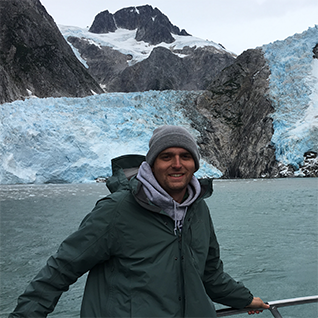 Logan Edwards
Logan Edwards, Portland, Maine, was born and raised in the Katahdin region. He can trace his ancestry back six generations in both the Benedicta and Island Falls communities. His family has operated Birch Point Campground & Cottages, on Pleasant Lake, since 1922. Logan has a deep connection to the Katahdin area and passion for its revitalization.
After graduating from the University of Maine Business School he lived in Portland before spending five years in California working his way up to a Manager in the Finance Department of Cobra Puma Golf. Logan returned to Maine and now works for Coast of Maine Organics in Portland.
Logan is an avid outdoorsman. He has visited 32 National Parks across the country; completing iconic hikes to Half Dome, Angels Landing, the Harding Icefield, and closer to home climbing Katahdin twice in a weekend. He has kayaked the sea caves of Channel Islands, snowshoed among ancient giant Sequoias, climbed to the Puebloan cliff dwellings in Mesa Verde, and followed the buffalo across the Dakota badlands.
Logan shares a passion for hiking and camping with his fiancé Katie.