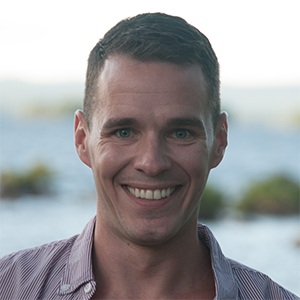 Andy Bossie, Portland, Maine, is the Executive Director for Friends of Katahdin Woods and Waters. For over 15 years, Andrew Bossie has worked in the community-focused social justice sector on efforts that include reducing LGBT discrimination, increasing access to healthcare, promoting higher education affordability, ensuring elections and government truly of, by, and for everyday people, and promoting economic, recreational, and conservation opportunities in northern Maine. Andrew's upbringing was greatly impacted by the community and public institutions of rural Maine and he has focused his career on ensuring everyday people understand and use their collective power to shape the better tomorrow we all hope for and deserve.  Andrew has served in leadership roles at Opportunity Maine, the Maine AIDS Alliance, and Maine Citizens for Clean Elections. Outside of work, Andy enjoys running and canoeing, and has recently picked up cross-country skiing after a recent trip to Haskell Hut. He splits his time between Portland and the Katahdin region.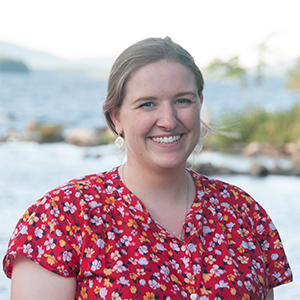 Meghan Cooper, Portland, Maine, is the Membership Coordinator for Friends of Katahdin Woods and Waters. Growing up in mid-coast Maine, she learned from an early age to appreciate the woods and waters throughout the state and the opportunities for outdoor recreation and learning they provide. Though educational opportunities took Meghan out of state to Vassar College and, soon after, to Azerbaijan, Maine always held a special place in her heart. Before long, she returned to begin a career focused on strengthening Maine's rural communities. She recently worked as an Island Institute Fellow with the Millinocket Memorial Library and Development Program Coordinator with Our Katahdin. Through this work, Meghan grew to know and love the Katahdin Region, devoting herself to supporting opportunities that help others discover Maine's unique assets. In her free time, Meghan enjoys baking, improving her sewing skills, and adventuring in the outdoors with her dog, Annabelle.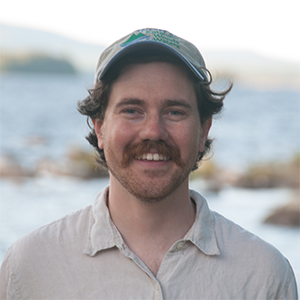 Sam Deeran, Portland, Maine, is the Deputy Director for Friends of Katahdin Woods and Waters. He first got to know the Maine woods as a toddler riding in his mother's backpack through the mountains of the Rangeley region. One of his first jobs was at Birch Rock Camp, where he taught ecology and led hiking and canoeing trips throughout Maine. After graduating from Colby College, Sam spent a winter exploring the mountains of Colorado and two years in the concrete jungle of Chicago. In the summer of 2015, he came back East to campaign through the 2016 election. In his spare time, Sam works with wood, sails and paddles Maine's waters, and forages in the forests of the Rangeley and Katahdin regions.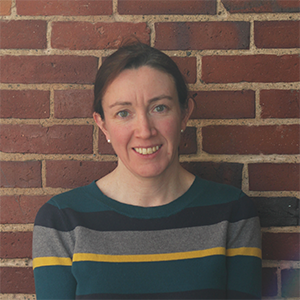 Libby Hotra, Kennebunk, Maine, is the Administrative Assistant for Friends of Katahdin Woods and Waters. Libby grew up on a rural property in upstate New York where she developed an appreciation for nature as she happily spent hours outside hiking and exploring. After college in Washington state, an internship at Devils Tower National Monument, and a decade enjoying the mountains of Colorado, Libby moved to Maine where she had previously spent many wonderful summers. For almost seven years she co-owned Down East Wine Imports in Kennebunk, while also working part time as an Administrative Assistant at the Animal Welfare Society in West Kennebunk. In her free time Libby enjoys traveling, hiking, cross-country skiing mountain biking and spending as much time as possible outside with her three dogs, Popeye, Gracie, and Sullivan.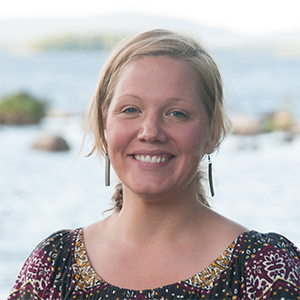 Kala Rush, Sherman, Maine, is the Education Coordinator for Friends of Katahdin Woods and Waters. Kala's love for the outdoors and education began during her work as a Youth Crew Leader for the Montana Conservation Corps and continued while creating educational and volunteer opportunities as an AmeriCorps VISTA at the United Way of Greater Portland. She started her degree in Communications at the University of Montana and finished at the University of Southern Maine, which led to a teaching role in Northern Maine. Teaching in rural schools helped her realize that almost every opportunity can be an educational opportunity and is passionate about finding, facilitating, and sharing place-based learning experiences. Kala loves exploring with her family, hiking, gardening, and antiquing.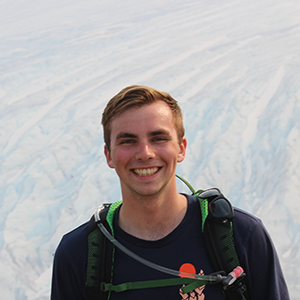 Will Tjeltveit, Allentown, Pennsylvania, is an AmeriCorps VISTA at Friends of Katahdin Woods and Waters. Growing up, he spent summers in Montana and New Hampshire and developed a deep love for the outdoors, small towns, and the natural world. He recently earned a degree in History from Trinity College (CT) where he also led the outdoors club, conducted research with the National Park Service, and led new students on orientation trips along the Appalachian Trail. Will spent the past two summers interning with the National Park Service in Tennessee and the Fish and Wildlife Service in Alaska leading interpretive and educational programs for visitors from around the world. In his free time, Will loves backpacking, running, and cooking.