August eNewsletter
Sharing the outdoors with family and friends.
The dog days are upon us: the tall grasses are more gold than green, rivers are low and warm, and our spring cacophony of birdsong is a memory in the quiet forest. A few red leaves on a stressed maple are enough to elicit panic–summer is almost over! It's time to squeeze in another long weekend, day hike, or impromptu picnic dinner and swim. So, take a moment from sharpening your new pencils and stacking firewood, and consider how you plan to enjoy the last days of summer '22. First, read on for the August news from Friends.
---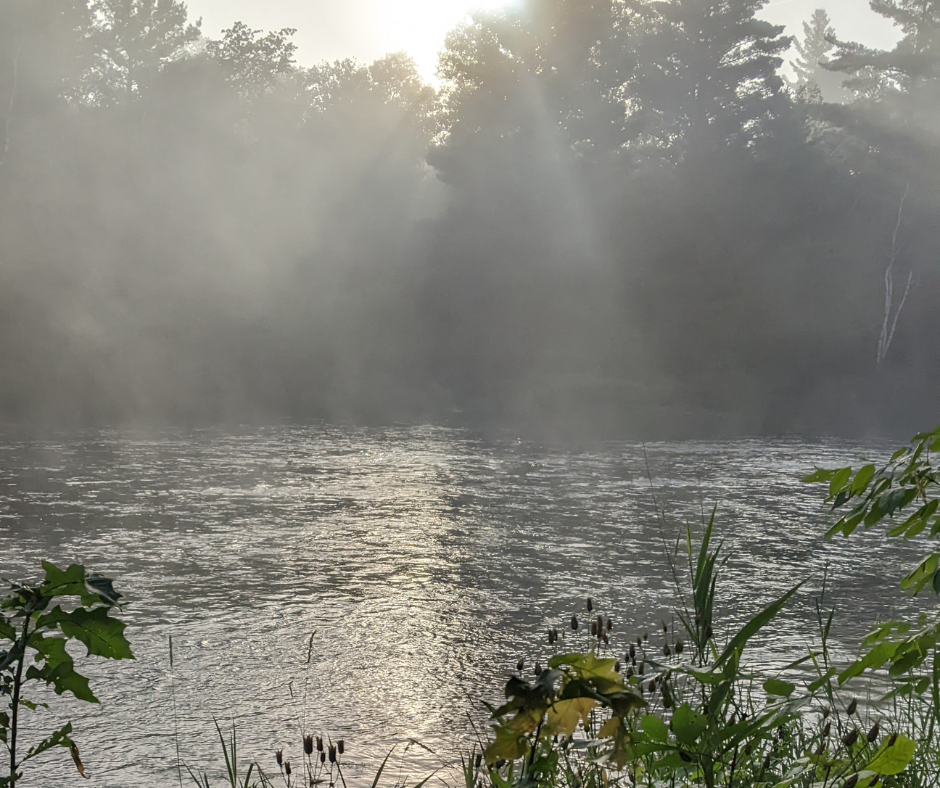 Sun lights early mist at the Upper East Branch site, steps from your tent. Credit: Sarah Andre
---
Family camping in the monument –
Back in the June eNews, we shared essential resources for folks looking to camp at Katahdin Woods and Waters this summer. I was inspired to plan a trip for my family of four and, as you read this, we'll be soaking in the last of the laid-back family time before school begins (or just soaking, depending on the weather). The Upper East Branch site provides car camping (just a short walk to the site) in the north end of the monument. If you're out there, you might find us hiking to Haskell Rock, exploring the nearby Seboeis River Trail, or enjoying a "lively" game of UNO until the mosquitoes drive us in for the night. I can't wait to share my trip report next month! If you have monument camping stories to share, I'd love to hear from you, too.
Access Act Legislation –
On August 10th, we welcomed the introduction of the Katahdin Woods and Waters National Monument Access Act, legislation co-sponsored by Senators Collins and King of Maine. We thank Senator Collins and Senator King for their leadership in creating this bipartisan legislation that is focused on improving access from the Millinocket area. You can read more about the legislation on our blog. News made its way to the Portland Press Herald, Maine Public, and WABI in Bangor.
As we approach six years of Katahdin Woods & Waters, Acting Executive Director Sam Deeran was interviewed on Frontline Voices, the podcast from our friends at Natural Resources Council of Maine. You can listen here.
Stars Over Katahdin: Dark skies for everyone –
Mark your calendar and get ready to experience the darkest skies east of the Mississippi with Friends and Dark Sky Maine for the ninth annual Stars Over Katahdin, September 17th (in-person) and 22nd (virtual). Both events are free, open to the public, and for people of all ages. We've worked to create a truly accessible event this year: most activities, including campfire chats with special guests and star viewing, will take place at Taylor's Katahdin View Camps (located a few miles from the monument, right off Rte. 11 on the Swift Brook Rd.) Fun family-friendly activities will begin early in the afternoon at Taylor's, and we will help folks new to the monument get oriented and comfortable heading out to explore the sights along the Loop Road before dark. Learn more and register here–I hope you can join us!
Ripple Effect
As Friends here in the Katahdin Region, we strive to amplify the work of our local, regional, and national colleagues and bring news to you from Katahdin Woods and Waters and the communities connected to it. This month's message–the monument and the Katahdin region welcome you, whether you're new to the outdoors or a hardcore enthusiast. Adventure awaits!
Camping, hiking, and backpacking (camping + hiking) are unparalleled routes to unplug and connect with the natural world, perfect for busy families challenged by schedules and screens. But getting out there takes gear, planning, and most importantly, the friendly advice of park staff, retailers, and fellow campers. For folks just starting to find their way, we're grateful for the myriad resources available online.
Sponsor Spotlight
Thank you NEMO Equipment for sharing your commitment to sustainability and corporate responsibility by joining Friends as a Deasey level sponsor this year!

And thank you New England Outdoor Center–host to this year's Anniversary Celebration and base for many Katahdin region adventures–for your Deasey level sponsorship!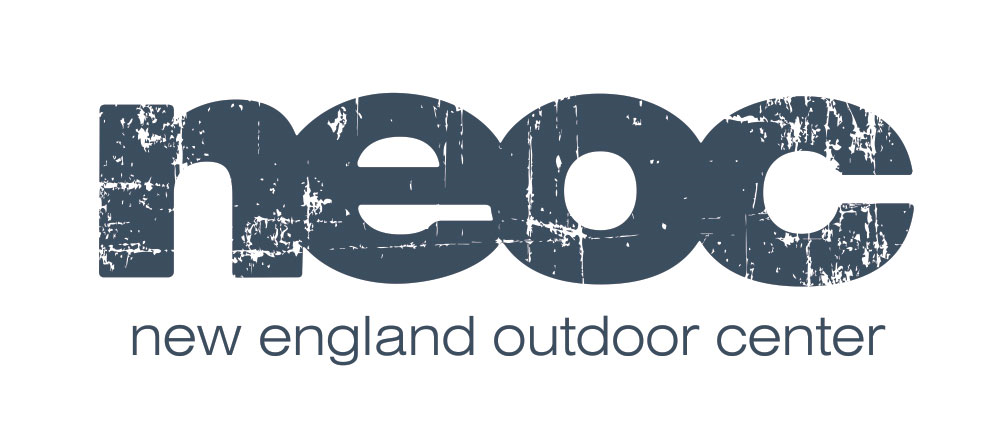 Sponsors provide crucial funding that supports our mission and work. To learn more, visit friendsofkww.org/sponsorship or contact sarah@friendsofkww.org.
—This blog post was adapted from an email transmitted on August 19, 2022. To sign up for our email list, please email info@friendsofkww.org—