Friends of Katahdin Woods and Waters Acquires Patten Home for National Park Service Administrative Use
Private Philanthropy and Collaboration Celebrated as the Nonprofit Enters its Second Year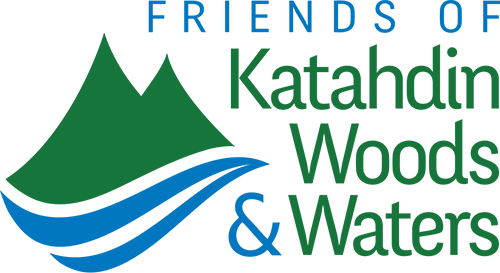 FOR IMMEDIATE RELEASE: Monday, January 22, 2018
PATTEN, ME:  Friends of Katahdin Woods & Waters (FKWW), the nonprofit founded a year ago to raise private funds for Maine's new national Monument, has completed its second charitable project, the acquisition of a Patten, Maine building to be used for National Park Service administrative offices.
FKWW's first project, funded by membership donations, was an Interpretive Map and Guide to the Loop Road, published in August and available for free.
"The National Park Service occupies the Patten building now," said Andrew Bossie, executive director of FKWW. "The rent-free arrangement allows the Monument's budget to go further. Private philanthropy like this, leveraged with collaboration, is fundamental to the success of the Monument and the Katahdin region."
Bossie emphasized the facility is a working office, not a visitor contact venue. Visitor stations are housed at nearby Patten Lumbermen's Museum and in downtown Millinocket.
Anita Mueller, vice president of FKWW board said, "We are so grateful to Steve and Vicki Richardson, who generously donated the facility to the National Park Foundation (NPF)."
After retrofitting it, the NPF granted FKWW ownership of the house in 2017. Maintenance funds were also granted to FKWW from an endowment at NPF for the Monument; that endowment was established by The Roxanne Quimby Foundation when the Monument was created in August of 2016.
"The Katahdin Woods and Waters National Monument provides an important economic opportunity for Northern Maine, preserves a beautiful and fruitful part of the environment, and is regenerating the aspirations of our youth and communities," said Steven Richardson. "Vicki and I are happy to contribute to this effort and we can see no better use of our family home than to support this cause."
Will Shafroth, NPF's president and CEO, said, "The foundation raises funds for America's national parks and supports nonprofits like Friends of Katahdin Woods & Waters, which is already doing excellent work after one year. We are pleased to be on the team bringing about the Patten project."
Monument Superintendent Tim Hudson said, "The combined philanthropy of the Richardsons, National Park Foundation, Quimby family and Friends of Katahdin Woods & Waters enhances our ability to foster resource protection and meaningful visitor experiences. The monument is grateful for the partners who made this happen."
"Thanks to the generosity of our members and other donors," Bossie said, "Friends of Katahdin Woods & Waters is poised to enlarge its giving and advocacy programs in 2018."
The membership nonprofit was founded in January 2017 by individuals to ensure the success of the newly established Monument. A sixteen-member board of directors guides the nonprofit, which raises funds supporting the Monument, defends it against threats, mobilizes volunteers for site projects and represents users in the betterment of park operations.
Like Baxter State Park and Acadia National Park, Katahdin Woods and Waters National Monument sprang entirely from private philanthropy, a word that means "love of mankind generally." This 87,563-acre gift to the nation and Maine from the Roxanne Quimby family challenges citizens to honor the natural, cultural and economic bounty of the northern wilds. By engaging people in protecting these civic assets, FKWW works, in gratitude, to extend and magnify the tradition of selflessness that informed the Monument's creation.
To become involved in Friends of Katahdin Woods & Waters, visit: www.friendsofkww.org.
~~~~~~~~
Friends of Katahdin Woods and Waters is a 501(c)(3) Maine-based nonprofit organization. Its mission is to preserve and protect the outstanding natural beauty, ecological vitality and distinctive cultural resources of Katahdin Woods and Waters National Monument and surrounding communities for the inspiration and enjoyment of all generations. www.friendsofkww.org
#          #          #