Summer Session – August eNewsletter
Woods & Waters Day, teen adventures, salmon restoration, Stars Over Katahdin, and more…
Maine summers have a good reputation–but this one has had some rough spots. Not just the unrelenting damp in your sleeping bag or canceled beach plans, but wildfire smoke and road washouts brought new realities that usually only come through our news feeds. Fortunately, August has provided some sunny, clear days and more than ever, folks are out in the monument enjoying the rivers and trails. Friends' place-based education program, Katahdin Learning Project, led more than 200 local youth on hikes, paddles, mountain bikes, and overnight trips in Katahdin Woods and Waters and other public lands in the region. While making friends and learning about career pathways, these young people are building resilience (see: wet tents) and gaining an understanding of why conservation matters. I am honored to share these and more stories this month that inspire hope for the future of our national parks and other public spaces, and the generations to come who will enjoy and steward them.
Last weekend, more than one hundred Friends gathered at Shin Pond Village in Mt. Chase for our annual celebration of the monument and the people who make our work possible–YOU. After lunch under the pavilion, folks followed the signs south to visit Tekαkαpimək Contact Station for a special "sneak peek" at the construction and landscaping progress. If you couldn't join us, I hope you'll plan a trip to Katahdin Woods and Waters this fall. Cooler days bring fewer bugs and bright foliage–and plenty of camping available on rec.gov for your last-minute getaway! As always, reach out if you need some advice, or visit our blog for a growing reservoir of #parkstories to spark some ideas.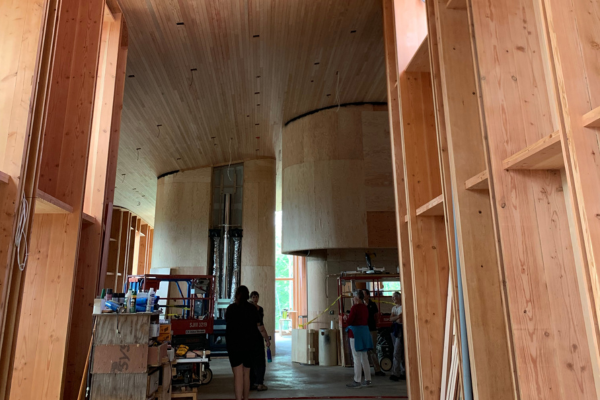 ---
#myparkstory/#yourparkstory
Our place-based educators are busy connecting learners with land year-round, but long summer days outside the structure of a school day allow for deeper youth experiences on our trails and rivers. Education Coordinator Elise Goplerud shares her reflections on the impact of these programs in this month's #myparkstory.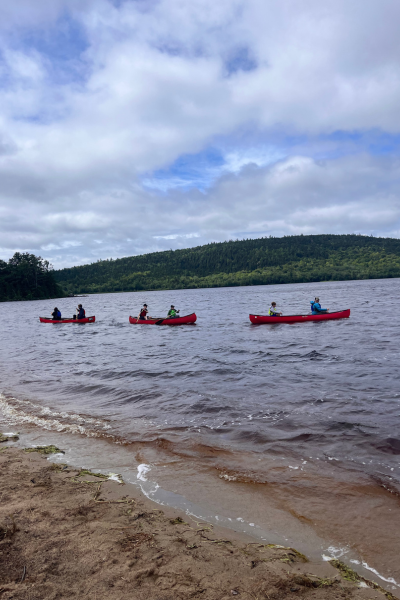 Katahdin Learning Project's summer youth programs wound down in August with our final hurrah–an overnight canoe trip. Most of KLP's programs this summer were part of a collaborative series in partnership with local non-profits Katahdin Gear Library, Outdoor Sport Institute, and Katahdin Area Trails. Known collectively as the Katahdin Region Outdoor Collaborative, we offered eight introductory-level outdoor adventures to more than 200 middle and high schoolers at no cost.

---
Woods and Waters Day
Friends' staff, board, and members came together on Saturday, August 19th for our annual summer celebration in honor of Katahdin Woods and Waters National Monument. More than one hundred Friends and community members gathered under the pavilion at Shin Pond Village for lunch, live music, and a chance to meet Executive Director Brian Hinrichs for the first time. A brief downpour passed over–then the skies cleared for an enlightening afternoon at Tekαkαpimək Contact Station atop Lookout Mountain in the monument. Tekαkαpimək is still an active construction site, but the crews had cleaned it up for the weekend so we could provide a sneak peek at the building and landscaping. Thanks to the NPS rangers for joining us on site to answer your thoughtful questions. Woods and Waters Day was presented by our Katahdin level sponsors Maine Beer Company and Richardson's Hardware, and supported by Lookout sponsors Bangor Daily News, Downeast Magazine, Elliotsville Foundation, L.L.Bean, and National Parks Conservation Association, and many more. Meet all the businesses and nonprofit organizations supporting Friends here on our sponsorship page!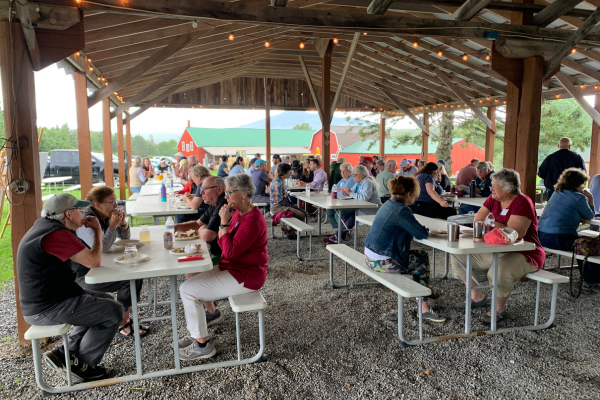 Trip Report – Katahdin Woods & Waters / Baxter State Park Overnight
From Summer Educator Maggie O'Hara. Friends wishes Maggie the best as she moves on at the end of this month to begin her post-secondary career at Eastern Maine Community College to study Education.
The Katahdin Learning Project, as part of the KROC series, hosted a group of middle school kids on an overnight hiking adventure. We set up camp at the Lunksoos group camping area in the national monument and after we set up, headed to the north end of Baxter State Park. We began our adventure up Horse Mountain and were rewarded with the beautiful East Spur Overlook. Afterwards, we headed back down for a swim in Matagamon Lake, participated in a Leave No Trace lesson, ate a filling dinner, and played games before getting some rest for the next day's adventure. The next morning, we packed up camp and ventured our way down to Barnard Mountain in the monument. We took the "long way" around the Katahdin Loop Road where we got to see an impressive side of Katahdin at the Mile 6.4 Overlook. And once we reached the summit of Barnard Mountain, we got to see a different side of the mountain! For several of the students this trip was their first time hiking a mountain. They couldn't get enough and we were so excited to hear that they wanted to sign up for more of the KROC programs this summer!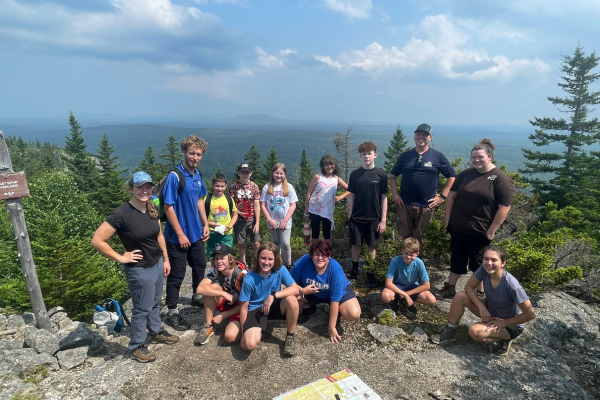 ---
Stars Over Katahdin – Register Today!
Mark your calendars for our annual Stars Over Katahdin event October 14th, and get ready to:
View the stars through telescopes with expert astronomers under the darkest skies east of the Mississippi
Listen to astronomers and National Park Service Rangers tell stories and share information during a campfire chat
Monitor light pollution levels and learn about the importance of dark skies Become a Night Sky Explorer Junior Ranger
PLUS- During the day, you'll have the opportunity to safely view a solar eclipse with the guidance of our volunteer astronomers
This free, family-friendly event is open to all, but registration is required. Learn more and sign up here!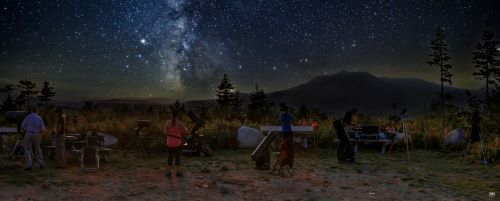 ---
Park News – Federal Funds to Aid Salmon Restoration
This year, Katahdin Woods and Waters National Monument will build on past efforts to restore and improve aquatic passages (culverts and bridges) for Atlantic salmon with $138,461 in funds received from the Inflation Reduction Act. This restoration project is part of a nationwide effort to restore natural habitats and address climate change impacts. In fiscal year 2023, President Biden's Investing in America agenda, through the Bipartisan Infrastructure Law and the Inflation Reduction Act, will provide $52 million to the National Park Service to fund projects throughout the country related to ecosystem resilience, restoration, and environmental planning needs.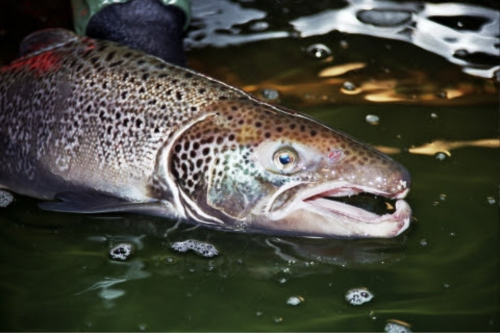 Over the past several years, park managers and staff have built durable bridges and culverts to improve Atlantic salmon habitat that has been degraded over time through aging infrastructure and effects from flooding. The additional funding will double these efforts by increasing the number of passage improvements and habitat restorations. Atlantic salmon will have greater access to breeding grounds, food resources and cool water refugia. Improved passage will also restore natural flow regimesand will benefit sensitive wetland resources, aquatic and terrestrial habitats and recreation sites up and downstream of the projects.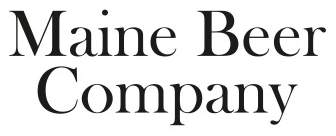 ---
Ripple Effect
September is almost here, so get ready for the Trails End Festival in Millinocket–for three days of free concerts featuring live music from the region, Maine, and beyond, food, and fun! (Be sure to say hello to the NPS Rangers while you are there!)
If you need another reason to head to Millinocket, why not sign up for the third annual Maine Woods Rambler, a "punishing and rewarding" ride presented by the Bicycle Coalition of Maine, New England Outdoor Center, and Katahdin Area Trails.
September also means back-to-school. Are you a teacher, or do you know a teacher in the Katahdin region who would like to learn more about Friends' place-based programming? Click here for the the 2023-24 Katahdin Learning Project Catalog.
---
Sponsor Spotlight
A BIG thank you goes out this month to one of our two Katahdin level sponsors, and longtime presenting sponsor of Woods And Waters Day–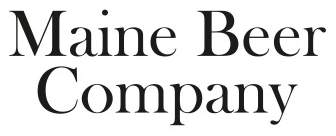 Maine Beer Company is a 1% for the Planet partner supporting many fabulous organizations around our state. Click the logo to learn more, or head to their beautiful tasting room in Freeport to enjoy a Woods and Waters IPA!
Sponsors provide crucial funding that supports our mission and work. To learn more about becoming a sponsor in 2023, visit friendsofkww.org/sponsorship or contact sarah@friendsofkww.org.
---
—This blog post was adapted from an email transmitted on August 31, 2023. Sign up for our email list at friendsofkww.org/signup