Making winter tracks – February eNewsletter
Skiing in the monument, sponsor love, community trails, and more…
Valentine's Day has come and gone, but all this month Friends of Katahdin Woods and Waters is sweet on a very special type of supporter: our corporate and non-profit sponsors! We're grateful for the mission-minded businesses and organizations large and small, local and national, who care for the monument and those connected to it. We spotlight two sponsors each month (scroll to bottom)–and rely on their support all year long.
---
Your Park Story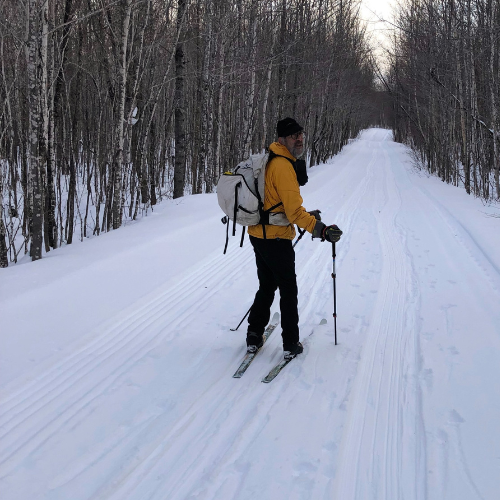 Members Mary and J.R. reached out last month for some visitation advice and happily, they were willing to share their subsequent #myparkstory with me! It's the quintessential winter hop to the Katahdin region, especially for those suffering meager snowfall in the southern and coastal regions of Maine. Here's their dispatch:
We drove up to Katahdin Woods and Waters on a sunny February morning. After a nice lunch at Matagamon Lodge, we parked at the north gate and enjoyed four hours of skiing on nicely packed pulk trails–without another human encounter! Just as the sky turned a pretty pink, we skied back into the parking lot. After a cozy night spent in the region (a local business graciously allowed us to park our self-contained camper van), we headed south for a second day of great skiing at Penobscot River Trails. We've been supporters of Friends of Katahdin Woods and Waters since the very beginning and enjoy seeing the changes as they come. Signage has improved greatly! It's a beautiful area to visit in all seasons. -Mary and J.R. Krevans, Bar Harbor
What's your park story? Join us on social media: post your adventures on Facebook and Instagram with the hashtags #myparkstory and #katahdinwoodsandwaters.
---
Executive Director Search – A thoughtful process, led by Friends' board treasurer and Chewonki President Emeritus, Don Hudson, is well underway! Staff and board alike are excited to meet candidates in the next few weeks. In the meantime, we continue to forge ahead with our planned work for 2023 and prepare to welcome our next leader this spring.
Happy Birthday to Us! On February 28th, Friends of Katahdin Woods and Waters will turn six years old! Many of you (such as the Krevanses!) have supported us since the very beginning, and many more have joined to grow Friends into the strong organization we are today. Thank you.
Katahdin Learning Project's February Vacation Camp – KLP is building on the success of our inaugural vacation camps last year. This February's free weeklong camp met capacity almost immediately! Kids will munch on healthy snacks and lunch thanks to the support of Thrive Penobscot, the Northern Forest Center, Katahdin Collaborative, Elliotsville Foundation, Our Katahdin, and Yum Bakery. We are excited to foster future leaders as high school volunteers connect campers with residents at Stearns Assisted Living through a service project.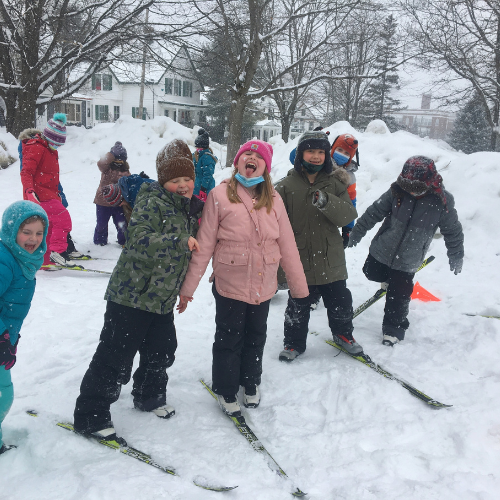 Lumbermen's Trail – Friends is cheering together with Katahdin Area Trails and numerous nonprofit partners on the news of a $40,000 grant through Maine's Recreational Trails Program to fund a new one-third mile trail in the gateway community of Patten. "The Lumbermen's Trail" will begin behind the Patten Lumbermen's Museum on town and museum-owned land. Winding through ancient conifers, hikers will find museum relics and a children's story walk. Julie Isbill, project manager with the Rivers, Trails, and Conservation Assistance program of the National Park Service: "I love the project. It is very organic, very grassroots. We are hoping there will be a whole system in Patten. Our plan is to start with this, and eventually, we could have miles of walking trails."
Park News
Check conditions before you hit the trails with the most recent grooming report and more from the NPS here: nps.gov/kaww/planyourvisit/winteractivities
Winter camping reservations are available through recreation.gov. The bad news: Haskell Hut is fully booked through the 2023 season ending March 18th, and Big Spring Brook Hut was closed this season for necessary repairs. (The good news: subscribers to this eNewsletter will be among the first to know when summer and winter camping reservations open!)
Current job announcements from the National Park Service can be found here: nps.gov/kaww/getinvolved/workwithus  Park management shared these exciting details:
Maintenance is working on hiring 8 seasonal employees and one permanent Maintenance Worker Supervisor. KAWW maintenance is hiring, for the first time, a Roads dedicated NPS crew to re-deck bridges, replace culverts, ditch, brush, mow, and gravel roads throughout the monument. Larger scale roads projects to be contracted out are two bridge replacements and one culvert. Additional work to be contracted will be brushing and ditching work on the Wassataquoik and Swift Brook Roads. NPS trail crew are to work on signage, brushing, and tread along the International Appalachian Trail (IAT) corridor. This work will be supported by the Maine Conservation Corps.
Ripple Effect
While the coast again hosts a visiting celebrity eagle, the North Maine Woods is also home to some "weird" and enviable birding–from BDN columnist and Maine Audubon Penobscot Valley Chapter vice president Bob Duchesne.
If you are already thinking about your hut visit in winter 2024, don't miss this ready-made trip template–complete with local grub & pub recommendations!
Have you discovered the stunning Seboeis Riverside Trail

yet? It is now officially open to the public with four-season recreation and rewarding views of the falls at Grand Pitch.




---
Sponsor Spotlight
Gratitude going out to our final spotlight sponsors from 2022! Trust for Public Land joined us at the Barnard level last year–thank you!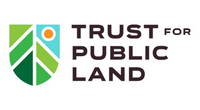 And thank you to Bangor Savings Bank in Millinocket for their Hathorn level sponsorship!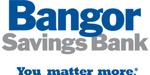 Sponsors provide crucial funding that supports our mission and work. To learn more about becoming a sponsor in 2023, visit friendsofkww.org/sponsorship or contact sarah@friendsofkww.org
---
—This blog post was adapted from an email transmitted on February 23, 2023 . To sign up for our email list, please email info@friendsofkww.org—