National Monument Friends Update October 2017

October 2017 Update
Dear Friends,
I'm glad to serve as Vice President of the Friends of Katahdin Woods and Waters because, like you, I want to ensure our Monument is protected and preserved. Our team wants to keep you informed about the latest happenings, so here's some recent news from in and around the Monument.
One-Year Celebration: Katahdin Woods and Waters celebrated its first birthday as a National Monument on August 25, 2017.  A number of area businesses gathered to celebrate this momentous achievement at the New England Outdoor Center, and to also raise funds to benefit Friends of Katahdin Woods & Waters (FKWW). Along with meeting visitors and new friends, many of us were filled with pride for the Monument and the community that has come together to create, protect, and share it. We are grateful to everyone who participated by attending, donating funds or beautiful auction items, and joining as new members of FKWW. A special shout out goes to the Maine Beer Company for hosting this business-driven event!
Department of Interior Status on Monument: Amidst the anniversary festivities, there was an undercurrent of uncertainty about the unknown, long-awaited decision by the Trump Administration over our National Parks and Monuments. On September 17, 2017, the Washington Post leaked the DOI's report. At this time, there is little clarity to this report for the Friends of Katahdin Woods & Waters to comment on or process. That said, in accordance with our mission, we will continue to fight to preserve and protect the Monument as outlined in the original proclamation.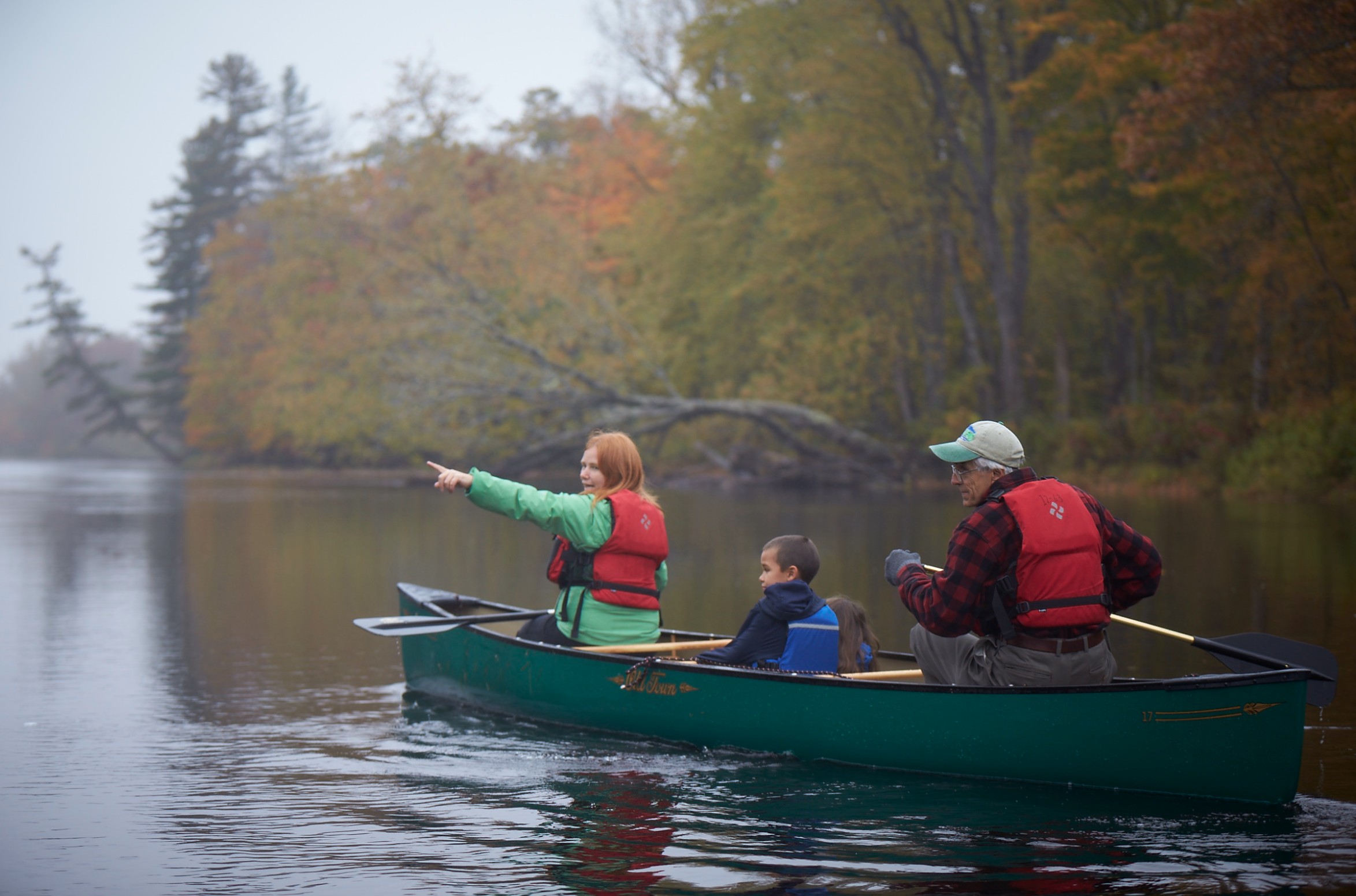 Friends KWW is Growing: In case you haven't seen media sources that picked up our September news release, FKWW appointed Andrew Bossie as new Acting Executive Director, along with Elaine Tselikis as Communications and Administrative Coordinator. Andy is now the public spokesperson for the Friends. Feel free to reach out to Andy or Elaine anytime. We are very excited to have such a great team — working alongside our robust and committed Board of Directors — to help build and strengthen operations, membership and mission delivery.
Thank You, Lucas: Speaking of a strong Board of Directors, our Board formation has been stewarded by the gifted vision and leadership of Lucas St. Clair. Lucas has faithfully served as Board President prior to and since the formal inception of the Friends of Katahdin Woods & Waters. It is with heartfelt gratitude that we wish Lucas and his family well as he departs his FKWW Board service to start a new chapter in his life. Accomplished environmental leader Cathy Johnson is the new Friends President. Watch your next Update for news from Cathy!
Friends Publishes Loop Road Map: Planning to visit the Monument? Email us your mailing address and we will happily send you a free, printed copy of the Interpretive Map for the Loop Road!  Your membership donations helped FKWW produce its first charitable project for the Monument: a precision topographic map showing trails, roads, rivers and other loop area features, with interpretive texts and photos keyed to scenic and historic stops. It's available at the Monument's Millinocket and PattenVisitor Contact Stations, Patten Lumbermen's Museum, the Katahdin Area Chamber of Commerce and at many area businesses.
Thanks to you for helping make the visitor experience at the Monument a more enriching one, while also protecting and preserving all that is special about the Monument. Autumn is another gorgeous season to experience and photograph its diverse natural beauty and wildlife.
See you on the trails!
Anita Mueller
Vice President
Friends of Katahdin Woods and Waters