Friends of Katahdin Woods & Waters Announces New Staff
PRESS RELEASE
September 5, 2017
Andrew Bossie Named as First Executive Director
Elaine Tselikis Hired as Communications and Administrative Coordinator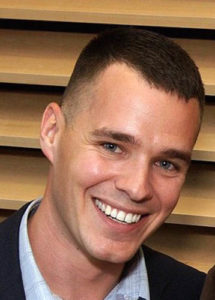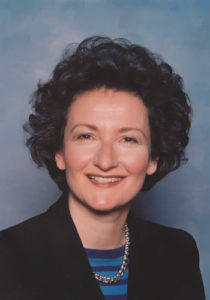 Portland, Maine: Friends of Katahdin Woods & Waters (FKWW), the nonprofit organization founded in January to raise private funds for Maine's new national monument, has appointed Andrew Bossie, of Portland, as FKWW's first executive director. He began the part-time position on September 1.
"We're extremely happy to have Andy in this important job to help professionalize the organization and speak publicly on its behalf," said Lucas St. Clair, board president. "He brings a wealth of fundraising and management skills as a seasoned nonprofit leader and knows how to build effective institutions."
Bossie was executive director of Maine AIDS Alliance (2007-2011) and ran Maine Citizens for Clean Elections (MCCE) from 2011 to 2017. He grew up in Caribou, Maine, and took his bachelor's degree in political science at the University of Southern Maine.
"The mountains, waters, and woods of Maine's newest monument have been a place of wonder, relaxation, and recharging for much of my life. It's an honor to be working with Friends of Katahdin Woods & Waters, Maine communities, and people everywhere to ensure this special tract of land is protected, supported, and enjoyed for generations to come," said Bossie.
Also named to a new post was Elaine Tselikis, of South Portland. "Elaine has an excellent background in cause-related organizations, as both a freelance consultant and a staff executive," said Anita Mueller, vice president of Friends of Katahdin Woods & Waters. "She's been on the job just a short time and already is helping make us a smoother functioning nonprofit."
Tselikis is principal at VisionTree Creative, in which capacity she has developed grants for numerous Maine organizations. She also has served as Assistant to the President of St. Joseph's College of Maine, Director of Communications and Outreach at Literacy Volunteers of Maine, and Director of Communications and Development at Lift360. She holds both a bachelor's in art education and master's in adult education from the University of Southern Maine.
"As a wildlife advocate, I'm excited about the great potential for the Friends of Katahdin Woods & Waters to work with Maine people to protect pristine habitats," said Tselikis.  "Alongside the enjoyment of nature's beauty, the monument offers a means to learn the new science for compassionate conservation, dialogue about respectful co-existence, and preserve and protect our essential natural world."
~~~~~~~~
About Friends of Katahdin Woods & Waters:
The mission of Friends of Katahdin Woods and Waters is to preserve and protect the outstanding natural beauty, ecological vitality, and distinctive cultural resources of Katahdin Woods and Waters National Monument and surrounding communities for the inspiration and enjoyment of all generations.
A sixteen-member board of directors guides the nonprofit, which raises funds supporting the monument, defends it against threats, mobilizes volunteers for site projects and represents users in the betterment of monument operations.
Like Baxter State Park and Acadia National Park, Katahdin Woods and Waters National Monument sprang full-blown from private philanthropy, a word that means "love of mankind generally." This 87,563-acre gift to the nation and Maine from the Roxanne Quimby family challenges citizens to honor and steward the natural and cultural bounty of the northern wilds. By engaging people in protecting these civic assets, Friends of Katahdin Woods & Waters works, in gratitude, to extend and magnify the tradition of selflessness and generosity that informed the monument's creation.
To join and become involved in Friends of Katahdin Woods & Waters, visit: https://www.friendsofkww.org.
#          #          #