October eNewsletter
Stars Over Katahdin, Katahdin Learning Project fall trips, WaYS Ancestral Lands Crew, and more…
It's fall in Maine and while most autumn color has blown away with the wind and rain, tamarack needles are bright yellow in their late transition. For hunters and recreationists across the state, it's time we don our orange to stay safe while hunting, hiking, biking, and more. Hunting is permitted, in accordance with Maine state law and regulations, in the monument parcels east of the East Branch of the Penobscot River. Fall is my favorite time to be in the woods, and with any luck, I'll be stocking the freezer for the winter. However, it is especially important to be alert during this time of year, and to hunt and recreate responsibly and with gratitude for this abundant landscape.
Stars Over Katahdin – On Sept 17th this year, Stars Over Katahdin was back in person after a two-year hiatus! The event was held at Taylor's Katahdin View Campground on the Swift Brook Rd. There was a planned hike in the monument, along with other daytime family activities. About 100 people were in attendance with more families present than ever before. This event was made possible by nearly a dozen community volunteers. We're grateful to the volunteers and our co-presenters at Dark Sky Maine. We kept the tradition of hosting the virtual Stars event too, by co-hosting a webinar with Dark Sky Maine on Sept 22nd. You can check out a recording of the webinar here.
Katahdin Learning Project Fall Trips – This fall, the Katahdin Learning Project has been busy as ever bringing students into the monument for programs. Teachers had 4 lessons to choose from – aquatic biology, forest ecology, glacial geology or human history. Teachers gave KLP great feedback that the lessons were engaging and tied in nicely to their classroom work. Monument visits will wrap up when the gates close at the end of the month. We also wanted to share a special shout out to Coleman Haskell who joined Friends as a seasonal Place-Based Educator. Thank you to Coleman for your work, which made this fall's program season a success!
Wabanaki Youth in Science ("WaYS") Ancestral Lands Crew – The WaYS Ancestral Lands Crew wrapped up another great year working in Katahdin Woods and Waters National Monument and Acadia National Park. While at the monument, the crew brushed sections of the International Appalachian Trail (IAT) and improved trailheads. They also worked with Tribal Historic Preservation Officers (THPOs), and the National Park Service to learn about water ecology and archeology in the Penobscot River watershed. Crew member Logan Dana made a recap video, which you can watch here.
Bat Week – From October 24 – 31st, the National Park Service is celebrating Bat Week. Bats are critical components of the ecosystem and we love them at Katahdin Woods & Waters because one bat is capable of eating its body weight in insects each night! In 2021 & 2022, the monument has worked with partners at Dartmouth College, US Fish & Wildlife Service, Baxter State Park, and Maine Inland Fisheries & Wildlife, to better understand which bats are present in Katahdin Woods & Waters through the use of acoustic recorders. For more information about Bat Week and to learn more about how you can participate visit here.
Ripple effect – As Friends here in the Katahdin Region, we strive to amplify the work of our local, regional, and national colleagues and bring news to you from Katahdin Woods and Waters and the communities connected to it. Oct 11th of this month was Indigenous Peoples' Day here in what we now call Maine. On social media on that day, we shared our platform with Wabanaki-led organizations around the state of Maine. To continue sharing awareness of the work and stories of Wabanaki peoples here in Maine we're sharing resources for continued learning and engagement.
Sponsor Spotlight – Thank you to media sponsor Bangor Daily News, supporting Friends at the Lookout level in 2022! BDN takes community support seriously–in the Katahdin region and throughout Maine.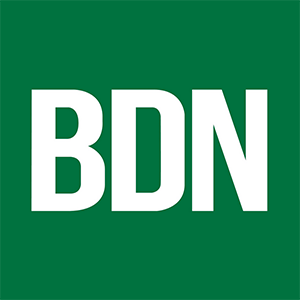 And thank you Haley Ward–a 100% employee-owned technical consulting firm–for your Deasey level sponsorship and commitment to Friends' mission and work.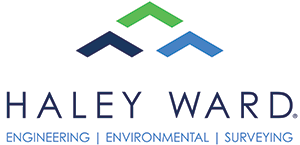 Sponsors provide crucial funding that supports our mission and work. To learn more, visit friendsofkww.org/sponsorship or contact sarah@friendsofkww.org.
—This blog post was adapted from an email transmitted on October 27, 2022 . To sign up for our email list, please email info@friendsofkww.org—