What your gift can do
What happens when you support Friends of Katahdin Woods and Waters?
Like ripples, your support of all types and amounts spreads throughout our mission. You strengthen the connections between the national monument and the people and communities of the Katahdin region. Your gift can help show the region's youth a future of the land with them in it, including careers in outdoor recreation and how humans and the environment can be resilient in the face of change.
Make your annual gift or become a Friend today. Your gift will keep our programs growing!
Don't take our word for it: meet Fran, a regular volunteer with the Katahdin Learning Project, a program of Friends that connects learners and land in Katahdin Woods and Waters National Monument and right in their hometowns. Through Fran's generous volunteering and her annual membership gifts, she helps to fulfill the mission of Friends and the Katahdin Learning Project.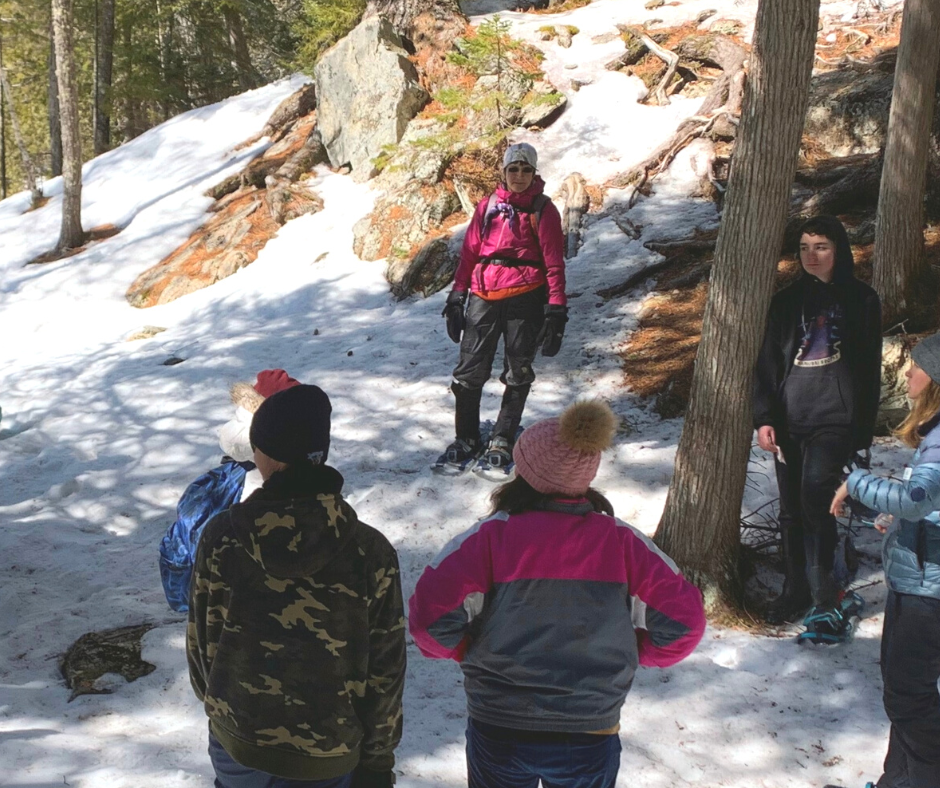 Born and raised in northern Maine, Fran shares the hope she felt when joining a group of seventh and eighth graders on a snowshoe hike in the monument last March.
"It is a pleasure for me to work with young people. I love helping them truly see and appreciate being outside."
Save a stamp: make your gift by Friday, October and we will remove your name from our annual appeal mailing list.
Or
Save time and peace of mind while providing regular support with a recurring monthly gift.
"I always learn something along with the kids. On this day, Elise [Friends' K-12 Educator] taught us how to identify a brown ash tree in winter. The buds look like little chocolate kisses!"
To learn more about a place is to learn to love it and care for it. Field trips, vacation camps, and school visits spark a sense of place and stewardship for where these teens and children live, and may inspire students to imagine working as a park service ranger, researching invasive species, or building a business supported by a sustainable recreation economy.
"I'm so impressed with Friends' outreach to local schools, businesses, libraries, and more–and I can see the results. It excites me to be a part of it. "
Your support makes these special connections happen. Whether it is a dedicated volunteer, a local adolescent, or a family visiting from across the country, connections matter. Please join Fran, Katahdin region businesses, and people across Maine and the United States in the mission to preserve, protect, and promote Katahdin Woods and Waters National Monument and surrounding communities for the inspiration and enjoyment of all generations.
From all of us at Friends, we thank you for making it possible!
PS: Don't delay–click here to make your gift and it will go right to work to engage more students and community members!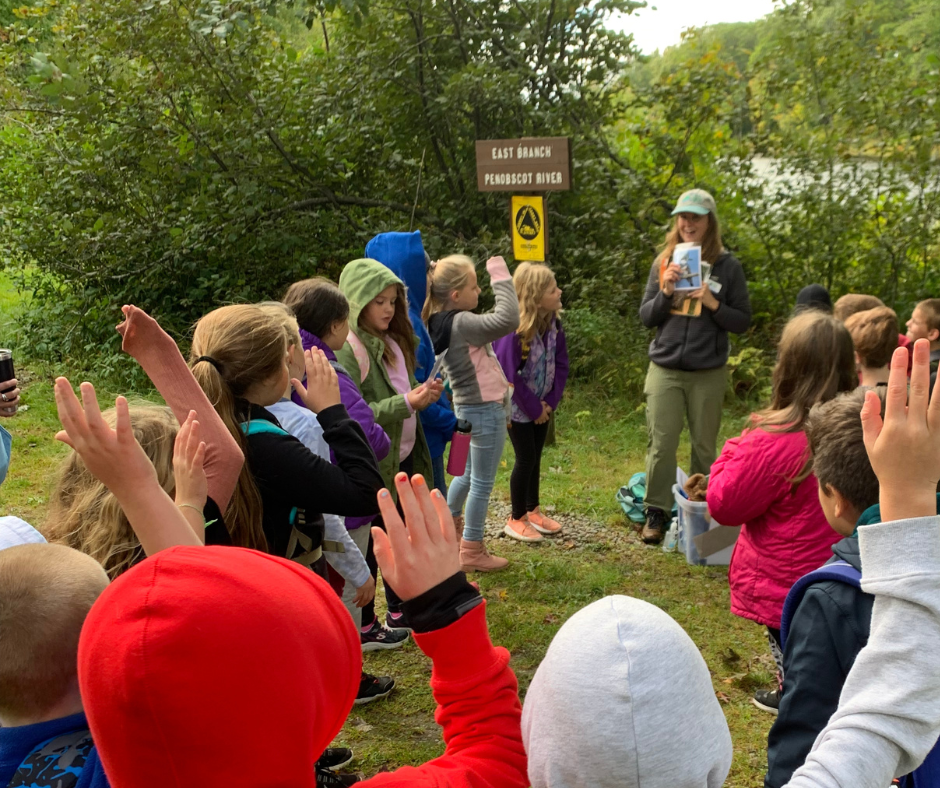 —This blog post was adapted from an email transmitted on October 19, 2022. To sign up for our email list, please email info@friendsofkww.org—